In this installment of On the Map, we invite you to meet Mariak Achuoth. Mariak is one of our two amazing co-ops and is currently pursuing Computer Engineering at the University of Waterloo. He joined us late in 2018, and has ended up being part of the Quality Assurance team for 8 months. What is normally a 4-month term was extended for Mariak because he needed to deal with a family emergency. Guestlogix gave him some flexibility to aid in his return. The upside is that we've been privileged to have the benefit of Mariak's skills and talents even longer. And he's truly had the chance to become an integral part of the gCrew team.
I was fortunate enough to catch Mariak on his very last day here in the office. We chatted about his experience working at Guestlogix, what it was like integrating into an agile team structure, and taking on the challenges of developing our platform.
Favourite Vacation Activity
Camping and hiking.
Personal Motto
"If it must be, it's up to me."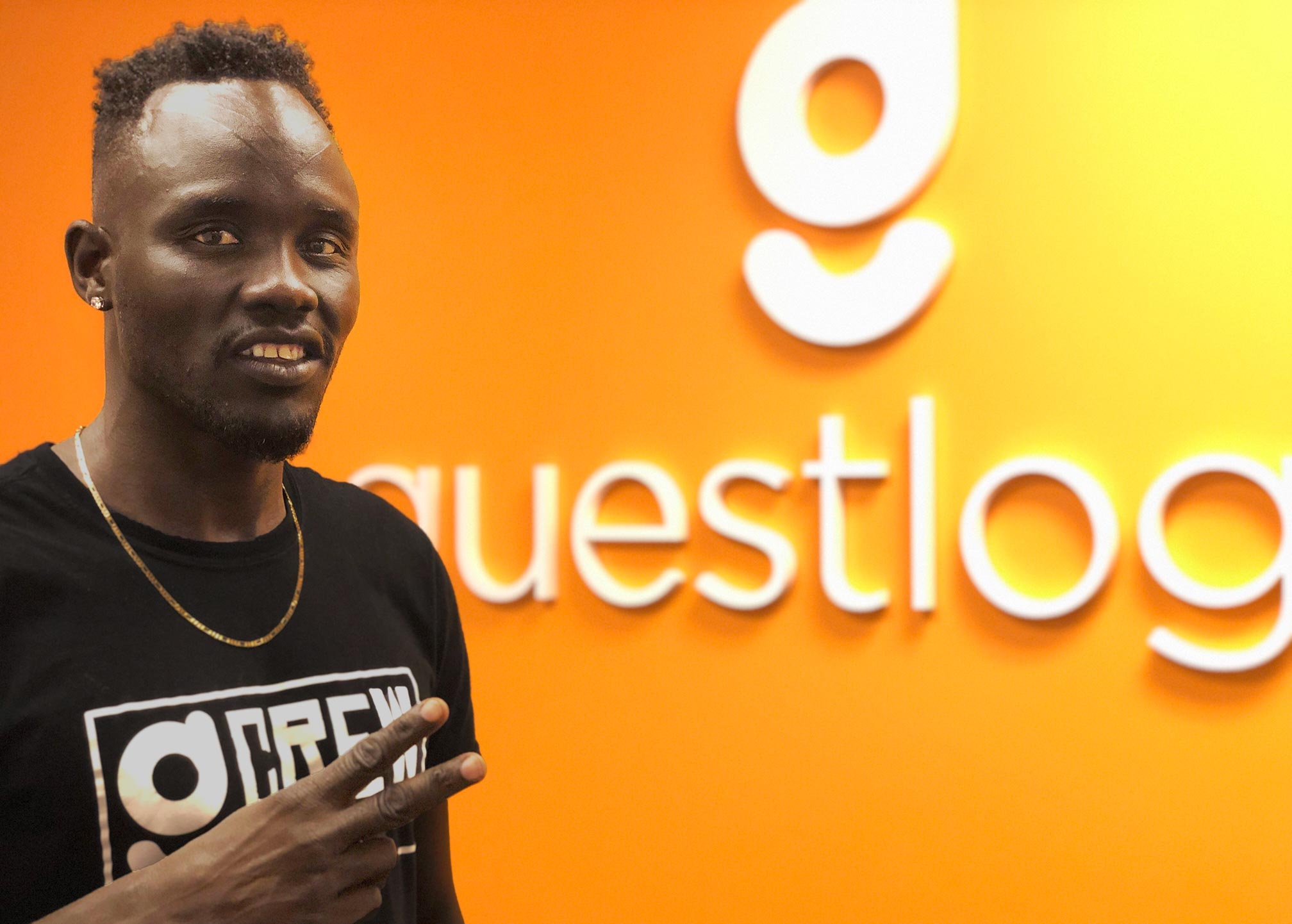 Ask and answers
Q: What are some important things you learned during your time at Guestlogix?
MA: In school, they teach you skills and how to work under pressure in order to prepare you for your future career. But they don't teach you what it's like working in an actual business. At Guestlogix, I learned how to work in an agile environment for real. I learned why agile is important for a company like Guestlogix to get the best from its team. All the companies that I've tried working at before have been looking for developers who can work in agile. So this is amazing for co-ops to gain these skills at Guestlogix.
Sometimes when you're a co-op, a company will have low expectations of you. Some don't even consider you, what you say or think. At Guestlogix, it's something incredible. From day one, I was given responsibilities to work on and own projects. People listen to your ideas here. And if I needed help, someone was there to teach me. I didn't start my career in QA. I started in iOS development, which is completely different. The Guestlogix team taught me the necessary skills to help my career in QA.
Q: What was it like being part of an agile team?
MA: Having stand-ups every morning to talk about what I was working on each day was new for me. Soon it became part of my daily life. Stand-ups helped me to keep organized. Other members of my team could access what I was doing each day to keep me from overworking myself. They could tell me to adjust my tasks and change focus for that day. During meetings, we could discover "blockers" and solve for them. Sometimes our teams are interdependent, so during stand-up I can direct questions and ask for clarification to the individual who is responsible and they are able to give me the answer at that time. Working in an agile environment is awesome and this has been a great learning experience for me.
Q: How were you welcomed as a gCrew member?
MA: People were amazing here. I really felt at home on the first day. Because English is not my first language I was worried people might not understand me. But this is something incredible at Guestlogix. You come from South America, from Russia, or like me, from Kenya, you find your home here. Having a diverse team brings different backgrounds, different thinking. And when you put them together, I believe the Dream Team will definitely be achieved here.
Q: What have you loved most about your time at Guestlogix?
MA: The freedom people have at Guestlogix is the freedom people have at Google. There's a great sense of belonging here. You own the project yourself. As a co-op student especially, I couldn't believe the freedom I was given. No one was monitoring me - and that gave me a sense of belonging. And I was trusted to be responsible for projects right away. Going back to school, I have more confidence, and it's because of this company. A big 'thank you' to Guestlogix.
We're hiring!
Check out our open positions.