Are you or someone you know currently looking for new job opportunities? If so, check out our amazing Dream Job, Dream Adventure Contest that is launching today, and runs until October 2. We're so excited to announce that we're giving new job applicants the opportunity to not only land the job of their dreams, but also to start their career at Guestlogix with an all-expenses-paid trip to anywhere in the world.
If you haven't already figured it out, we're pretty passionate about travel and giving travelers and airlines a stress-free and rewarding experience. As such, our team is dedicated to developing innovative new tools to help airlines provide exceptional experiences while also boosting revenue from travel and tourism products. And since it takes a team effort to make our platform a success, we are constantly looking for ways that our team can help to improve. For many of us, this means testing our platform, providing feedback, and getting hands-on experience. This is one of the reasons we're launching this promotion. As CEO Robin Hopper explains, " a prospective new hire can explore the world and experience the ups and downs encountered by global travelers first hand; then return to us energized, informed and ready to problem-solve."
Hey, since you're here, why not re-tweet about our contest and help us spread the word!
An extra reason to build your career at Guestlogix. Land your dream job AND a chance to win a $20K all-expenses-paid #DreamAdventure anywhere https://t.co/4BHIavMmay

— Guestlogix (@guestlogix) September 4, 2019
Travel is in our DNA
One of the many perks of being part of the Guestlogix gCrew is that we are all encouraged to get out there and experience the world of travel and tourism as much as possible. After all, we're not just developers of our platform, we're the end users as well. Locally, gCrew team members have field tested our travel commerce platform to enjoy Toronto tours and experiences. On top of that, gCrew team members can access a $1000 travel allowance and discounts on travel and tourism products world-wide through our own internal gCrew app.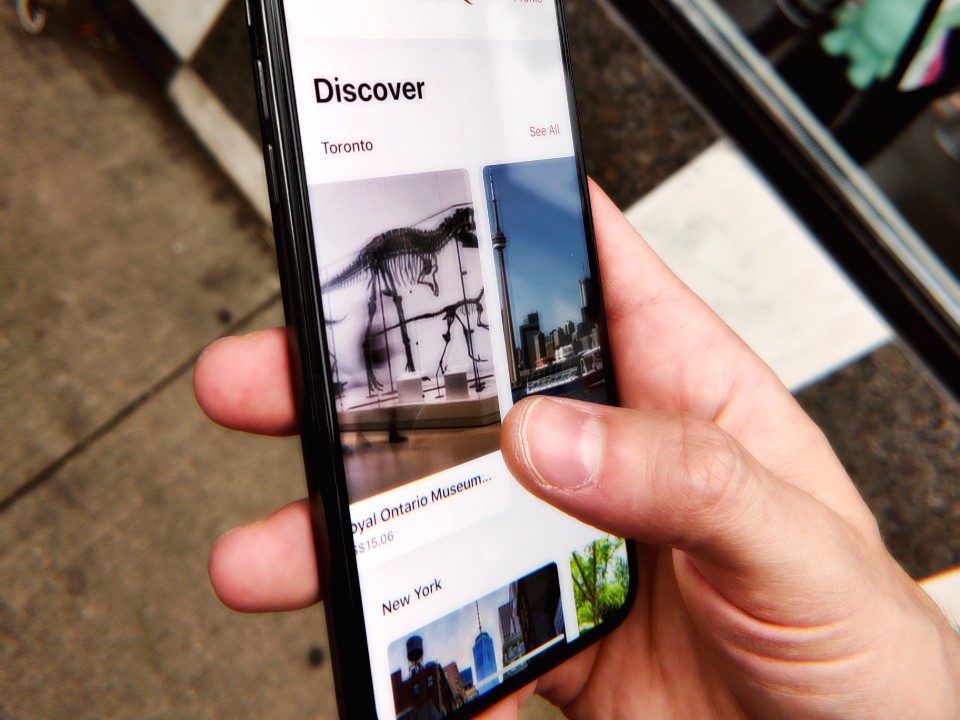 Sharing our love of travel
To broadcast our team's passion for travel, we're launching an awesome contest to give a brand new employee the opportunity to experience our platform just like our airline partners' passengers do: anywhere in the world. Winners will get two plane tickets to a destination of their choice. Accommodation will be covered, including meals and a spending allowance up to $20,000. This is seriously an opportunity to experience the world on your own terms, and at the same time, have a great job waiting for you when you return.
How to enter
Starting September 2nd and up until October 2nd, you simply need to visit our careers page and apply for the special listing for "Dream Job". Then, upload your resume and a cover letter. But as well, we want to get to know you a bit better. So we'd love to see a 60-second video of yourself explaining why you think you're the right candidate for the job. And also why you're the right candidate for an adventure of a lifetime. Where would you love to visit? What's your dream vacation? Why do you love to travel?
Of course, iIf you prefer not to do a video, that's okay too. Send us any other kind of creative presentation. It can be a Powerpoint, a Prezi, an animated video, a contemporary rock opera - just as long as you amaze, amuse, and astound us. Or at least, do your best to try.
Visit our contest page for more details and information on how to enter. We can't wait to hear from you.