Latest Guestlogix release helps airlines to meet the requirements of travel's new realities with COVID-19 optimized ancillary products and information to address new passenger anxieties, questions and needs.

The Guestlogix Travel Commerce Platform has always been about helping airlines improve passenger experience WHILE increasing ancillary revenues. As the magnitude of the pandemic set in, it was obvious that both of those things were only going to become more important.
For travellers, COVID-19 has introduced an additional set of stress, anxiety, concerns and questions they will need to be addressed at every point of their journey, from booking to being in a destination. Airlines will have to demonstrate their ability to address those in order to both bolster consumer confidence and help their customers as they start to travel again.
At the same time, COVID has placed even more pressure on ancillary revenues for airlines.
Over the summer, the gCREW team, working closely with our airline customers, invested heavily in optimizing our platform to help airlines recover revenue and meet a new set of needs their passengers have as travel resumes.
Key new capabilities include:
A new white-labelled progressive web app deployment option with deep linking support allowing airlines to integrate across all their channels in days with almost no technical resources required.

A configurable digital concierge interface and personalization engine allowing airlines to offer their passengers a personalized travel assistant at every stage of their journey without having to do any custom development or integrations with existing systems.
A COVID aware knowledge-graph across destinations, airports, points of interest, travel-related products and services, and more that allows airlines to surface the latest compliance, restrictions, and health and safety information for travellers. It also highlights to travellers what safety measures product and service suppliers have taken as part of the recommendations it makes so they can make informed decisions on things like what ground transportation they'll choose, what restaurants they'll eat at, what tours and activities are safe and more.
Support for contactless initiatives by introducing touchless fulfillment capabilities for inflight service, lounges and more. With this capability, passengers can order their inflight food and beverage, duty-free and other items from their own personal devices without ever having to pull out their credit card or handle a pos device. The cabin crew gets notified and can fulfill any orders efficiently and safely.
In addition, we continued to grow our marketplace of products and services to anticipate the emerging needs of travellers including a new tele-health service - OnCall Health. OnCall Health gives travellers 24X7 instant access to a network of health professionals that will take care of any health-related concerns - including arranging for COVID-19 testing - while they travel for a nominal daily fee.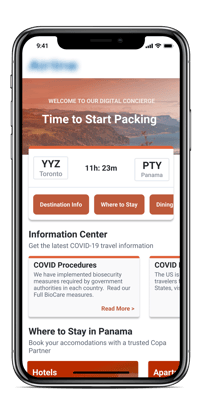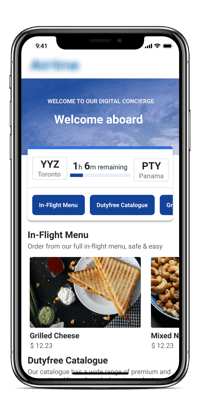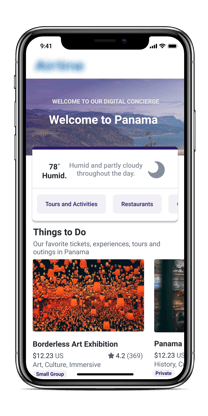 "Meeting travelers at each stage of their journey is core to our vision. Our new set of features not only broadens the ability to be with them throughout their trip, but ensures we are able to meet a rapidly changing set of needs travelers now have every stage." Henry Goddard, Head of Product, Guestlogix.

In the best of times the Guestlogix platform is all about helping airlines drive incremental and new revenues while improving passenger experience. Given the current environment, we are working very closely with our airline customers as they deal with the impact of travel consumer uncertainty.
While there certainly are challenges ahead for the sector, airlines are adept at managing though things like this -- we're here to help.
Get in touch with Guestlogix to speak with one of our experts and arrange a product demo here.