Where would you go if you could visit anywhere in the world - and price wasn't a factor? For one lucky job applicant, Guestlogix was able to make this dream come true through our Dream Job, Dream Adventure Contest. There's no better way to empathize with travelers than to become one. And there's no better way to support the development of our platform than being an actual user. We wanted to attract candidates who are as passionate about travel and improving the travel experience as we are.
"A prospective new hire can explore the world and experience the ups and downs encountered by global travelers first hand; then return to us energized, informed, and ready to problem-solve." — Robin Hopper, Guestlogix CEO
We asked applicants to explain why they wanted to work here. We also asked them to send us a presentation to demonstrate how amazing they are and what they could bring to our Dream Team. We hoped for playful, creative, and original presentations and we were not disappointed.
Meet Salam Al Yahya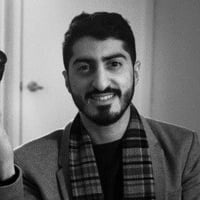 Salam simply blew us away with his passion for both travel and technology which makes him a great fit for our growing team. In his gorgeously shot video (below), Salam took us along with him through the Rocky Mountains in Alberta. Like many travelers, Salam showed us that unique and personal experiences are extremely important. As well, he emphasized his personal experience with airlines and supported our company's vision to improve the travel experience for all. As a company, we are all invested in the positive impact that Guestlogix can have on the travel and tourism industry. Salam demonstrates the kind of empathy our team needs to ensure our products are achieving their ultimate goal: de-stressing and improving the travel experience for airlines and their passengers.
Salam will be joining our Delivery team as a software developer and focusing his talents on our Administration Console. We're so excited to welcome Salam and all the new team members that have joined us on our journey.
Let's keep in touch
Visit our LinkedIn page and follow us for more updates, industry insights, and company stories. And don't forget to visit our blog and subscribe to our weekly newsletter.
In the meantime, we wish Salam a great adventure and we can't wait to hear all about it when he gets back. We also can't wait to hear how he tested our travel commerce platform to discover curated offers, tours, activities, experiences, and all the rest. Have fun and we'll keep your seat warm for you.