That's it! Today is the day Canada. Happy 150th to a country of kindness, compassion, innovation and inclusion. Throughout the week, we've reflected on some of the top stories in Canadian Aviation – but we aren't going anywhere without the grand finale!
Maybe one of the most iconic symbols of aviation in Canada is that of the Canadian Force (CF) Snowbirds – the country's airshow flight demonstration team comprised of Canadian Armed Forces members and National Defense Public Service employees. Originally known as the 431 Air Demonstration Squadron, the Snowbird's purpose is to demonstrate the skill, professionalism and teamwork of the Canadian Forces.
The squadron is based at 15 Wing, near Moose Jaw, Saskatchewan, with a team of 80 personnel that work together to bring thrilling performances to the Canadian public. While the 431 Demonstration Squadron was originally created in 1978, it's history dates to WWII. Created under the RAF Bomber Command , the squadron was part of the Commonwealth contribution to aircrew for the war in Europe.
A contest at the CFB Moose Jaw base elementary school was responsible for the renaming of the team. "Snowbirds" represented the dominantly white painted aircraft while also linking back to it's Canadian origins. The name was officially adopted in January, 1975.
To commemorate today's milestone birthday, the CF Snowbirds will be flying the CT-114 Tutor jet with the Canada 150 paint scheme across over 60 locations in Canada, including Parliament Hill.
"An opportunity to celebrate Canada 150 with this parade in the sky is important, since it helps us all visualize and appreciate Canada's history; which includes the role of the airplane in shaping our nation." Maj Yanick Gregoire, RCAF's air display director.
And with that, we conclude our #CanadaConnected series. Guestlogix wishes you and your family a safe and happy 150th Canada Day!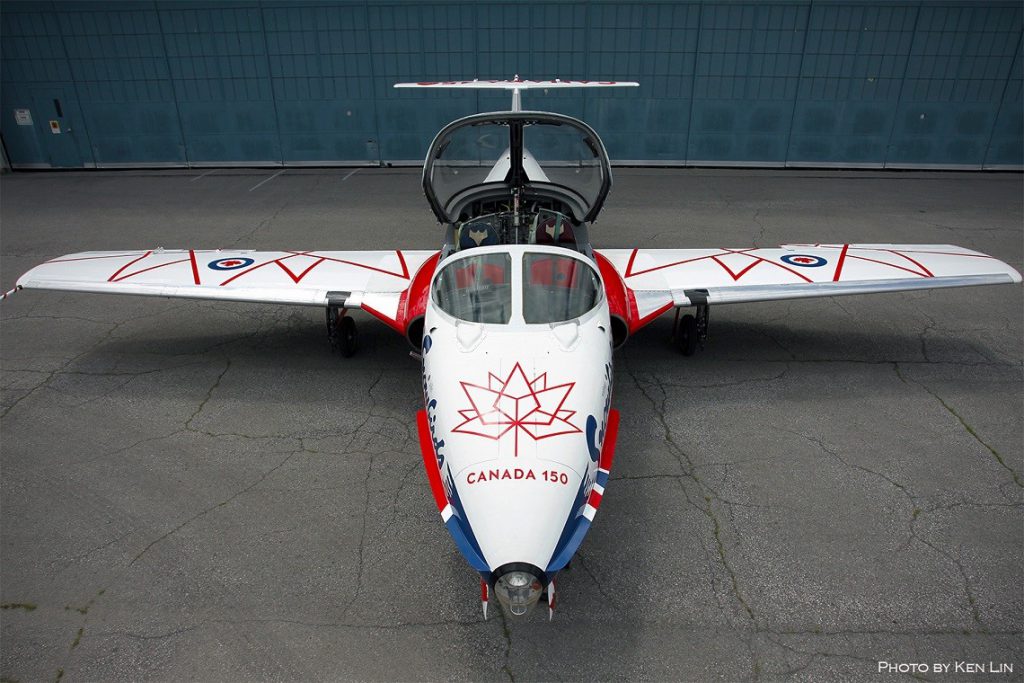 Have you ever seen the CF Snowbirds live in action? Tell us about it using #canadaconnected and tagging @Guestlogix for your final chance to win a $150 West Jet gift certificate! We'll announce the winner next week.
Sources:
https://www.skiesmag.com/news/rcaf-plans-flypast-spectacular-canada-day-2017/
http://www.rcaf-arc.forces.gc.ca/en/snowbirds/index.page
"The Canadian Forces Snowbirds." The Canadian Forces Snowbirds Official Facebook Page. Facebook Picture & Facebook Video Retrieved: 8 December 2016.