Fall is a notoriously busy season for events and conferences. There are so many shows to choose from that focus on everything from passenger experience and ancillary revenues to innovation and technology. As I was reading Roger Chabra and Katherine Homuth's article on BetaKit last week about making the most out of conference season, it got me thinking about my own schedule and why I've chosen the specific shows I'll be attending.
Katherine wrote about how she has two modes when it comes to events season: hustle – for when she is going hard on pitching, usually coinciding with a new product launch – or heads down – for when she says no to anything that isn't absolutely necessary. As the view from my desk reminds me daily, we're in hustle mode at Guestlogix. With that in mind, it has shaped the events that I've chosen to attend this fall.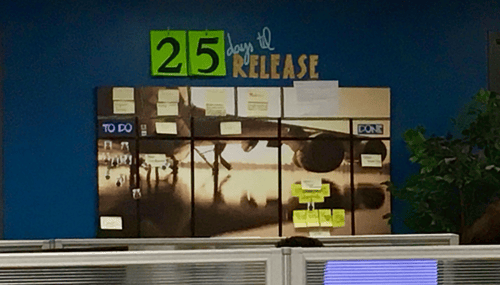 I generally like to keep a mix of conferences on my calendar to keep in tune with our market's needs, to test out how people will receive products and messaging we're working on, search out innovation, network and learn from peers, and recruit for the growing Guestlogix team.
With that said, here's a look at where I'll be this fall events season:
If you're planning on attending any of these, reach out so we can connect. Also, let me know if there are any conferences you think I missed that are on the top of your list for the fall events season and what your goals are when you attend conferences.