LOOKING TO GROW ANCILLARY REVENUE FOR YOUR AIRLINE?
Find out how Guestlogix makes it easy for airlines to drive ancillary revenue through every stage of the customer journey.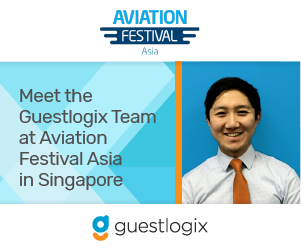 Meet with Tyler Stewart, our Director of Acquisition & Growth, and David Palmieri, Head of Acquisition. They will be available to discuss how our Travel Personalization Platform helps airlines transform the travel experience. We're leveraging AI to offer an extensive inventory of personalized, high-demand and custom curated content - including offers for pre, during and post travel - through an intuitive, customer centric interface.
Our platform enables ancillary teams to quickly implement revenue generating solutions and seamlessly integrates with existing systems, so you won't get bogged down in IT.
Want to learn more?
Let us know which day you're available (February 27 or February 28) and your preferred time. We'll get right back to you to confirm. We look forward to meeting in Singapore.